ACS CTS Decon Hoarding and Accumulation Remediation and Clean Up Services Provider to Northeast Ohio.
Hoarding Remediation and Clean Up Services
---
Non-Profit Hoarding Clean Up Assistance
Public Residence Hoarding Clean Up Assistance
Non-Proffit Odor Abatement and Hoarding Clean Up Assistance
Private Residence Hoarding Clean Up Assistance
Hoarding Environment Remediation
---
ACS CTS Decon Technicians understand the situations which have caused compulsive hoarding and gross filth situations as well as the requirements necessary to cleanup. These types of situations often require our form of services. That being services by Trained Professionals.
Safely eliminating and remediating a Hoarding location often goes beyond the accumulation aspect. It is not uncommon to find within this environment Biohazards such as Bodily Fluids including Human Waste, Animal Remains, Mold, Mildew, etc.
All of this "additions" can create the potential for serious illness caused by disturbance if not properly handled and disposed of.
ACS CTS Technicians are better suited to remediate (clean) a Hoarding Scene with professionalism and compassion.
---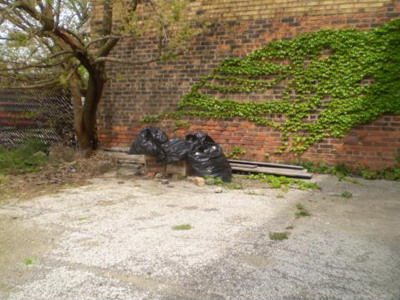 As an active participant with the Cuyahoga County Hoarding Connection our Technicians understand the nuances of Hoarding Remediation and Hoarding Cleanup with Odor Abatement.
If you are a Family Member, Property Owner, Friend, Associate, Person Responsible or Assigned Person Responsible, for the completion of a Hoarding Cleanup, it is important to understand that there is more to a Hoarding Environment than what is seen and remediation must be properly addressed. You should not attempt to perform a Hoarding Cleanup if you do not possess the Certifications to do so.
The risk of serious health issues, caused by in-effective or improper handling of decontamination and cleaning during a Hoarding Cleanup is very, very real. There is no good reason to risk health and property.
Our Certified, Experienced, Caring, Discreet, Compassionate, Various Disciplined Trained Technicians, are some of the finest in the Hoarding Remediation and Hoarder Cleaning and Odor Abatement Business – it's our job – it's a part of what we do.
You have questions? We have answers!

 
Call ACS CTS Decon – Now: 
216-472-3458 (Ohio) / 877.634.1434 (Toll Free)
---

---
A Division of Area Cleaning Service LLC
30200 Detroit Road
Westlake, Ohio 44145
Telephone 1: 216.472.3458 (Ohio)
Telephone 2: 877.634.1434 (Toll Free)
---
American Owned & Operated