ACS CTS Decon Professional and Discreet Crime Scene Cleaning Services Provider in Northeast Ohio
Residential and Commercial Crime Scene Cleaning
---
Office Building Crime Scene
Fitness Center Crime Scene
Residential Crime Scene Cleaning   
---
ACS CTS Decon Technicians are specialists in providing superlative Crime Scene Cleanup services following a tragic event, such as a homicide, suicide, death, crime or trauma based event within Residential environments as well as Commercial environments throughout Northeast Ohio from Columbus to Toledo and all Cities in between.
Local, Certified, Experienced, Licensed, Bonded, and Insured – ACS CTS Decon is a local leader in remediating tragic occurrences. ACS CTS Decon knowledgeable and compassionate technicians understand, that a sudden occurrence leads to a life changing event and this can be difficult to navigate both emotionally and physically.
You're not alone in this – we can assist.
---
Commercial Crime Scene Cleaning
---
Commercial Property Locations such as Non-Profit Housing, Hotels, Motels, Movie Theaters, and Convention Centers – even the local Gym may be locations of crime – leading to the need for Crime Scene Cleaning.
ACS CTS Decon has the experience to deal with a myriad of crime scene environments and our professional team of CTS Decon Technicians can assist in getting your business back on track.
Environments of this type are NOT for your employee to remediate (clean) as it's unlikely that they have the Certifications and Experience that ACS CTS Decon Technicians have.
Licensed / Bonded / Insured / Certified / Experienced – ACS CTS Decon Technicians are experienced in providing Crime Scene Cleanup after the Police / CSI / Coroner have departed and the Crime Scene is released.
Your Commercial Operation has come to a halt and the scene has been released – allow ACS CTS Decon to help get your commercial operation up and running again.
---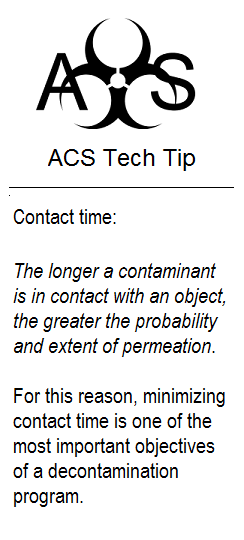 You have questions? We have answers!

 
Call ACS CTS Decon – Now: 
216-472-3458 (Ohio) / 877.634.1434 (Toll Free)
---

---
A Division of Area Cleaning Service LLC
30200 Detroit Road
Westlake, Ohio 44145
Telephone 1: 216.472.3458 (Ohio)
Telephone 2: 877.634.1434 (Toll Free)
---
American Owned & Operated